We have the honor of being the first church ever to participate in the Convention and Visitors Bureau's annual Stroll…
Children age 4 through grade 12 are invited to the Plex for graded choir registration on September 7!
by Rev. Paul Goodrich, in The First Word, August 24, 2016 Summer is behind us, and I hope the extreme…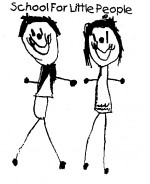 The School for Little People Parent Connection Newsletter for August/September 2016  is now available on-line! Click here to view!