2016 Perkins Lectures: Leslie Griffiths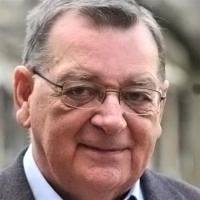 The Perkins Lectures proudly announces Rev. Dr. Leslie Griffiths, Lord Griffiths of Burry Port, will speak at next year's event, February 28 & 29, 2016. He is a Methodist minister at Wesley's Chapel, London, and a life peer in the House of Lords.
Like him on Facebook or read his blog!
For more about the Perkins Lectures, see About the Perkins Lectures and Previous Perkins Lecturers.
__________________________________________________________________________
Visit our Flickr site for pictures from this year's Perkins Lectures and the mission event for Stop Hunger Now!  If you have pictures you would like…