2017 Perkins Lectures: Janice Huie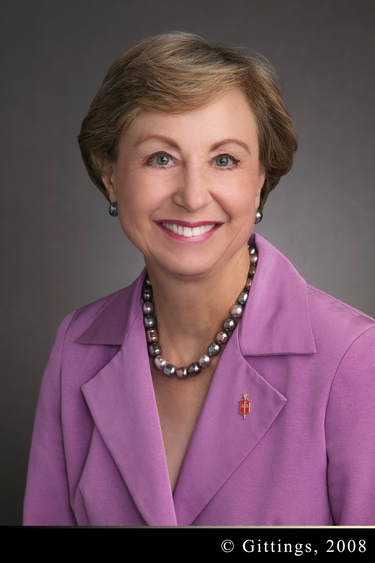 The Perkins Lectures proudly welcomes Bishop Janice Riggle Huie for our next Perkins Lectures on March 5 and 6, 2017.
Janice Riggle Huie serves as bishop of the Texas Annual Conference of the UMC, having been assigned there in September 2004. The Texas Annual Conference is composed of 671 congregations and 284,482 members, spread throughout east Texas. It includes Houston, Galveston, Beaumont, Texarkana, Longview, Tyler and College Station. In connection with her Episcopal assignment she serves on the Board of Trustees of Houston Methodist Hospital, and Wiley College as well as The Texas Methodist Foundation. Bishop Huie served as President of the Council of Bishops from May 2006 through May 2008, as president of UMCOR 2008-2012 and as president of the South Central Jurisdiction College of Bishops in 2013.
Since Bishop Huie's assignment there, the Texas Annual Conference has adopted a bold new missional strategy aimed at making disciples of Jesus Christ for the transformation of the world. The primary priorities are as follows: Congregational Excellence (new church starts and re-vitalization of existing congregations), Clergy Excellence (recruiting gifted young pastors and supporting and training current pastors) and a Re-aligned Missional Structure.
For more about the Perkins Lectures, see About the Perkins Lectures and Previous Perkins Lecturers.
__________________________________________________________________________
Janice Riggle Huie serves as bishop of the Texas Annual Conference of the UMC, having been assigned there in September 2004. The Texas Annual…