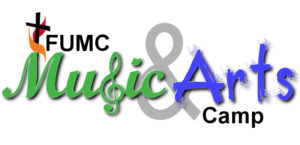 Registration is now open for AmeriKids Music & Arts Camp! Children in grades 1-6 are invited to join us for a week of singing, dancing, playing instruments, acting, Bible study and lots of fun! June 5-9, 2017, 8:30 am-Noon. Cost is $40, which includes all materials and snacks. Sign up today – only 50 spots available! Pick up a brochure from the church office or the Undercroft, or print one here.
We worship and praise God through singing, ringing, moving, fun and fellowship Wednesday afternoons from 4:00-5:30 pm. Music and More includes a snack time, choir rehearsal time, percussion instruments, fellowship time, and Bible study.
We will begin with snacks for all ages at 4:00, then we split by age group into various activities.
Our purpose is to give children the opportunity to glorify God through music and fine arts. Our programs take place from September to May with a musical in the spring. There are fellowship opportunities and attendance awards throughout the year.
For more information about these Children's Choirs, contact Kristen Gossett, Music Director: 940-766-4231, x225.

Follow us on Facebook!
_________________________________________________________________________________
Please keep all the campers and staff in your prayers this week as we learn about and celebrate God through song, dance, and other artistic…